Bridal Hair FAQs
What service do you offer? On-location bridal hairstyling​
How do I book my bridal date? You can view all of my 2024 Bridal Dates to check availability and book a date. To secure your date, click add to cart and continue to the trial deposit payment of $125. Upon booking you will receive an email with a form to fill out for your big day details as well as instructions for how to get your trial date secured. ​If you have any questions feel free to reach out.

How does pricing work? $125 is due upon booking, which reserves your date and covers your bridal trial. For wedding day, the cost is $125 for bridal styling and $105 per additional bridal party styling. Minimum pricing is $670 in total (bridal trial + bridal styling + 4 bridal party). As your big day gets closer, we can finalize the bridal party number and total amount.
When do I make the final payment? The final payment will be made after all services are rendered the day of the wedding. Payment will be made in one lump sum and can be cash, check, or venmo.

Are there travel fees? My home base is Grand Rapids, Michigan. If the wedding is within 75 miles of Grand Rapids and minimum pricing is met, no additional consideration or fees are needed. If greater than 75 miles, please check with me first as it depends on where else I am booked that weekend. Depending on travel requirements, a travel fee may need to be included.
Do you take out of state weddings? Yes, out of state travel is available. Please check with me first as it'll totally depend on where else I am booked that weekend. But I love to travel for weddings when I can!

Can you style hair for the entire bridal party? We are equipped to handle full bridal parties, assistants are available for larger parties or tight timelines.​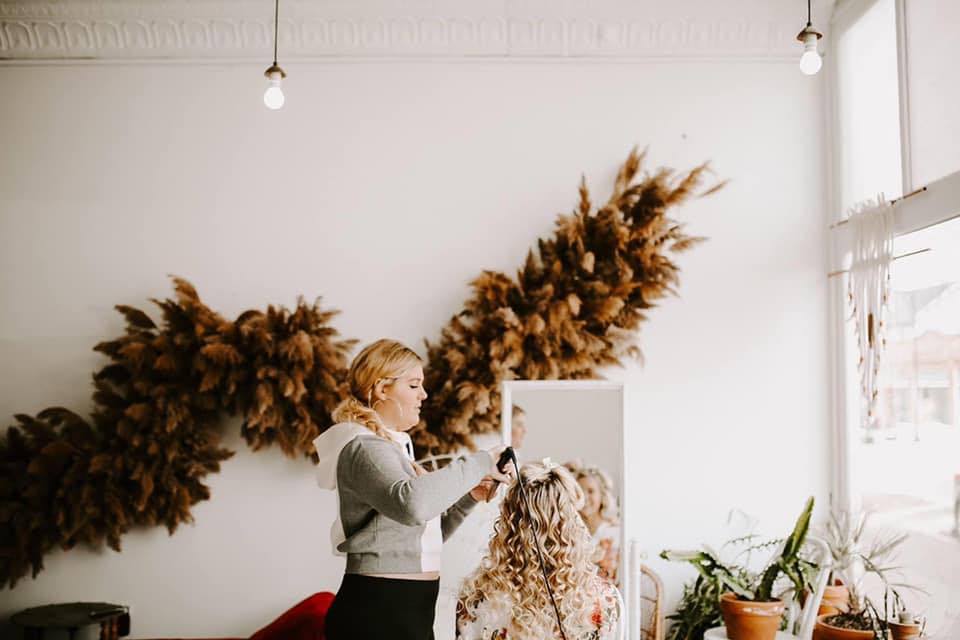 Ready to book?
Feel free to contact me if you have ANY questions at all. If you are ready to book, go ahead and snag your date now!!
Book Your Date